OSRAM Opto Semiconductors, Inc.

- OSRAM Opto Semiconductors ranks among the world's leading manufacturers of opto-electronic semiconductors and is considered to be an authority on innovative light technologies. For nearly 40 years, the innovation leader's high-quality opto-electronic semiconductors have been setting standards in a wide variety of applications. The extensive product portfolio encompasses components for the fields of illumination, visualization and sensor systems. The best-known products are high-efficiency light-emitting diodes (LEDs), semiconductor lasers and infrared diodes (IREDs) detectors. For more information visit https://www.osram.com/os/index.jsp.
LEDs for Horticulture Lighting
OSRAM's horticulture LED portfolio contains reliable, best in class LED lighting to enable photosynthesis & ensure growth in your vegetation whether home or professional applications. Learn More
MyLuminator LED Calculator
My Laminator is a new tool provided by Osram to help you balance LED Flux, Power and Cost so you can make an informed decision when selecting an LED for your design. Learn More
IR Illumination Selection Guide
Publish Date: 2018-02-20
An introduction to OSRAM's IR Illumination selection, including discussions of important parameters and various applications.
Duration: 15 minutes
OSLON SSL
Publish Date: 2011-11-03
OSRAM's OSLON SSL (solid state lighting) offers best in class thermal resistance and an electrically isolated heat slug that enables easier board design.
Duration: 10 minutes
OSLON SX
Publish Date: 2011-11-03
OSLON SX 0.5W LED family features an excellent lifetime due to its silicone and ceramic materials.
Duration: 5 minutes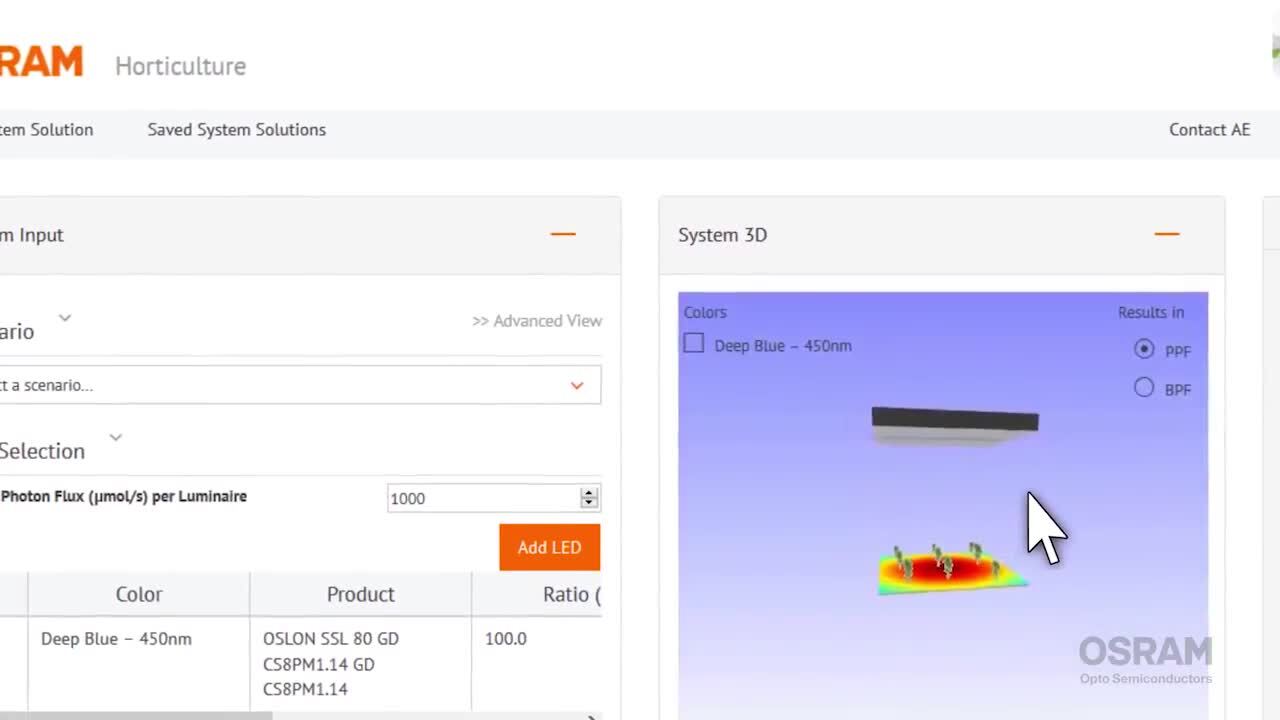 OSCONIQ® Family
OSRAM Opto Semicondcutors: OSCONIQ® P 2226 white & colors, OSCONIQ® P 3737, OSCONIQ® P 7070 family.
Additional Content
Product Information - View All

Resources and Tools

Press Releases

Product Presentations

Product Guide

Application Overviews

Reference Designs